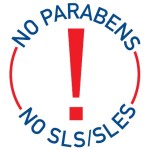 All babycoccole products are made using safer ingredients for your baby's skin, are without parabens, formaldehyde, triclosan, SLS / SLES, plant extracts derived from genetically modified plants (GMOs) and no ingredients of animal origin.

Most of the ingredients of our products comes from the plant world. However, some of them essential to the conservation, stability and sensory characteristics of our products have no equivalent in nature or are not compatible with our quality standards and therefore we use a series of synthetic ingredients, approved by European health authorities and safe even for the most sensitive skin. All our products are tested under dermatological supervision on sensitive skin at the University of Pavia.

The most controversial preservatives such as parabens or formaldehyde are excluded from all babycoccole formulations. Indeed, some products, such as those intended for particularly sensitive skin and atopic (ATOSENSITIVE brand), are formulated without preservatives and packaged in "airless" bottles (without air) that protect them from any contamination.

The alcohol (or ethanol) is not suitable for sensitive skin of babies and pregnant women because it attacks the hydro-lipid film that protects the skin and can cause skin dryness; we therefore excluded it from all our formulations with the exception of the colony to maintain freshness necessary to express the pleasant babycoccole fragrance.

The aggressive surfactants like SLS and SLES (sodium lauryl sulfate and sodium lauryl ether sulfate) are not present in babycoccole products. To ensure the perfect cleansing of the delicate skin of babies were chosen agents foaming skin-compatible with an excellent tolerability profile.

In addition, all babycoccole products are formulated without phthalates, which can be dangerous for infants.

All products for cleansing are made with "tears stop" formula.

The full list of ingredients is available on the packaging of each babycoccole product, while in the product page in the website are shown the most important functional principles.

The babycoccole products can be kept for a minimum of 30 months. After opening, we recommend using our products within the time period indicated by the PAO logo (Period After Opening, after opening, expressed in number of months). To ensure a perfect preservation, we recommend to close the bottle tightly after use and not to transfer the contents into another container.

In order to ensure maximum safety to consumers, cosmetic products are strictly framed within a common legislation across the European Union, which defines, in particular, lists of banned substances (more than 1300) and restricted substances . babycoccole is obviously keen to develop its products following the latest updates of the European Cosmetic Regulations and takes into account the valuable guidelines of the European Committee for the safety of cosmetic products (SCCS – Scientific Committee on Consumer Safety).

babycoccole develops products perfectly safe and well tolerated, however in exceptional cases you may experience side effects. In this case, please immediately contact our Customer Service. We take the utmost account of any manifestation of side effects that is reported to us and, in the moment in which it occurs, the products concerned are immediately analyzed for compliance and to determine the cause of intolerance. Each product is characterized by a lot number that guarantees traceability: through an advanced software we can go back to the whole production chain, to the raw materials, even after many years and within a few minutes. Every single batch of raw material used in babycoccole products is analyzed and controlled; each batch of finished product, prior to release, is analyzed chemically and microbiologically.
babycoccole – only pure and natural active principles: